AIA Honolulu Website Redesign Client: AIA Honolulu, Design Asylum

Website
The refreshed design mirrors the vibrant essence of Downtown Honolulu, offering a website that is sleek, user-friendly, and features an enhanced sitemap for seamless navigation. This updated design places upcoming events at the forefront, enabling users to engage actively within the architectural community.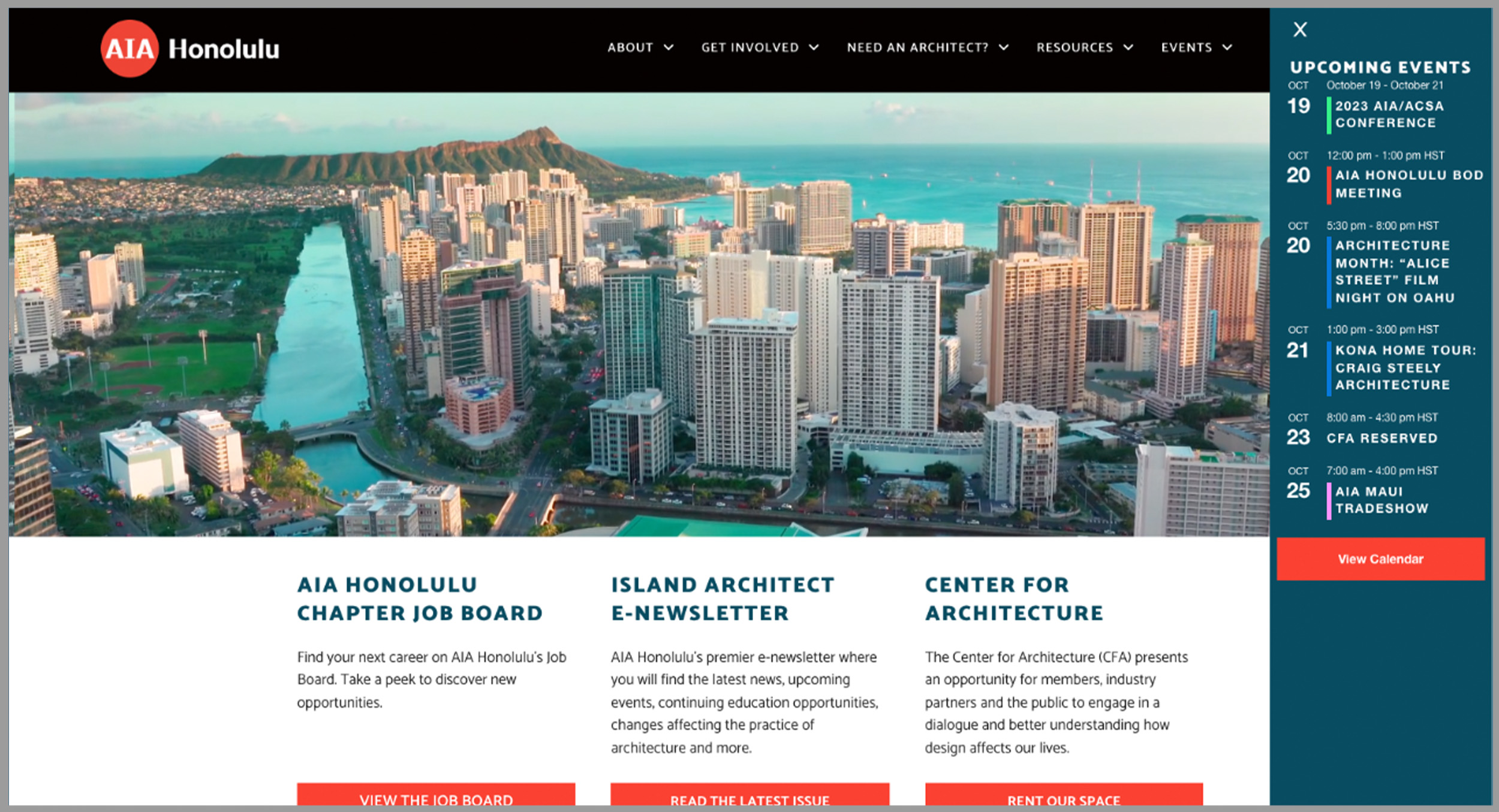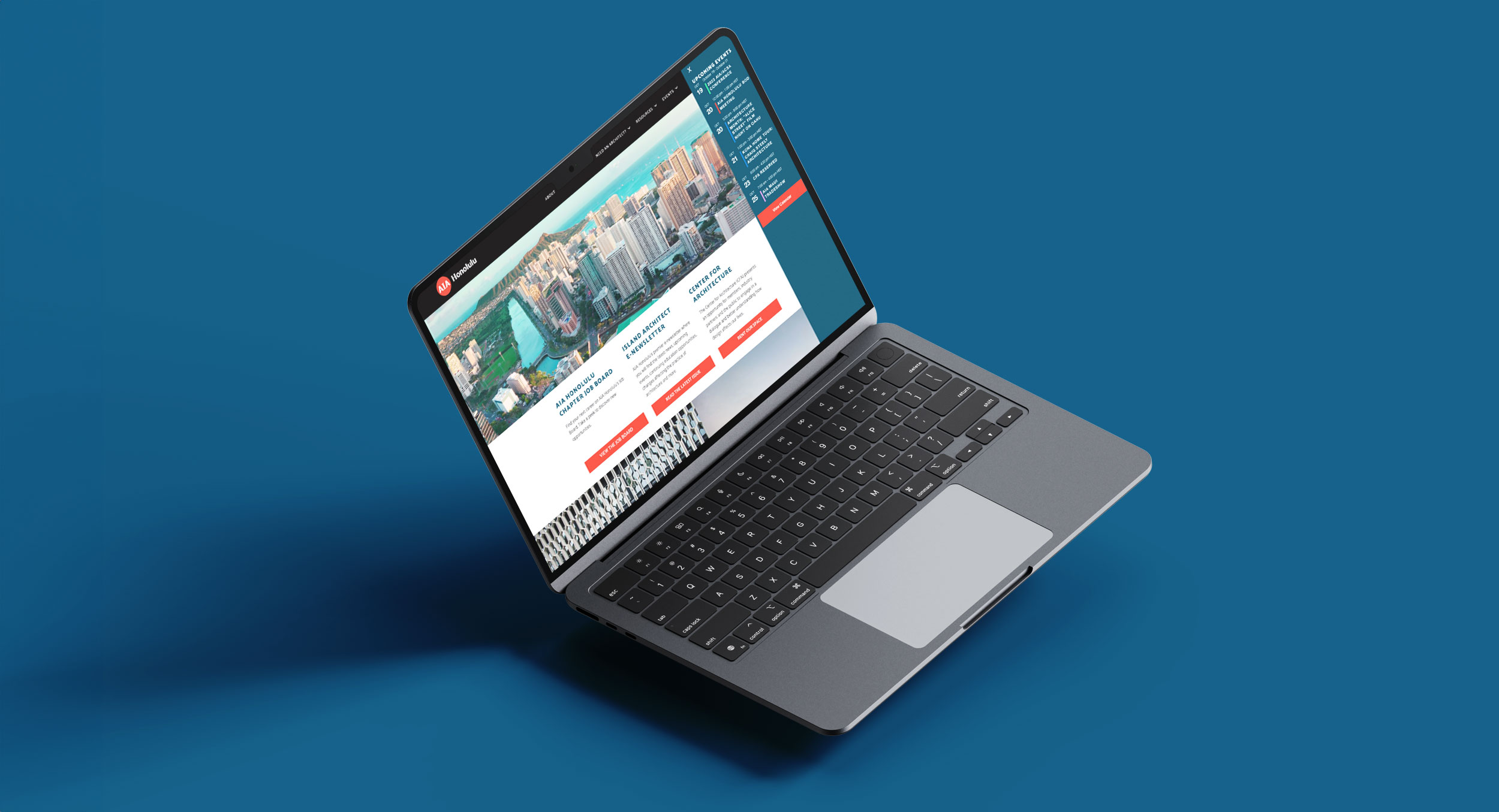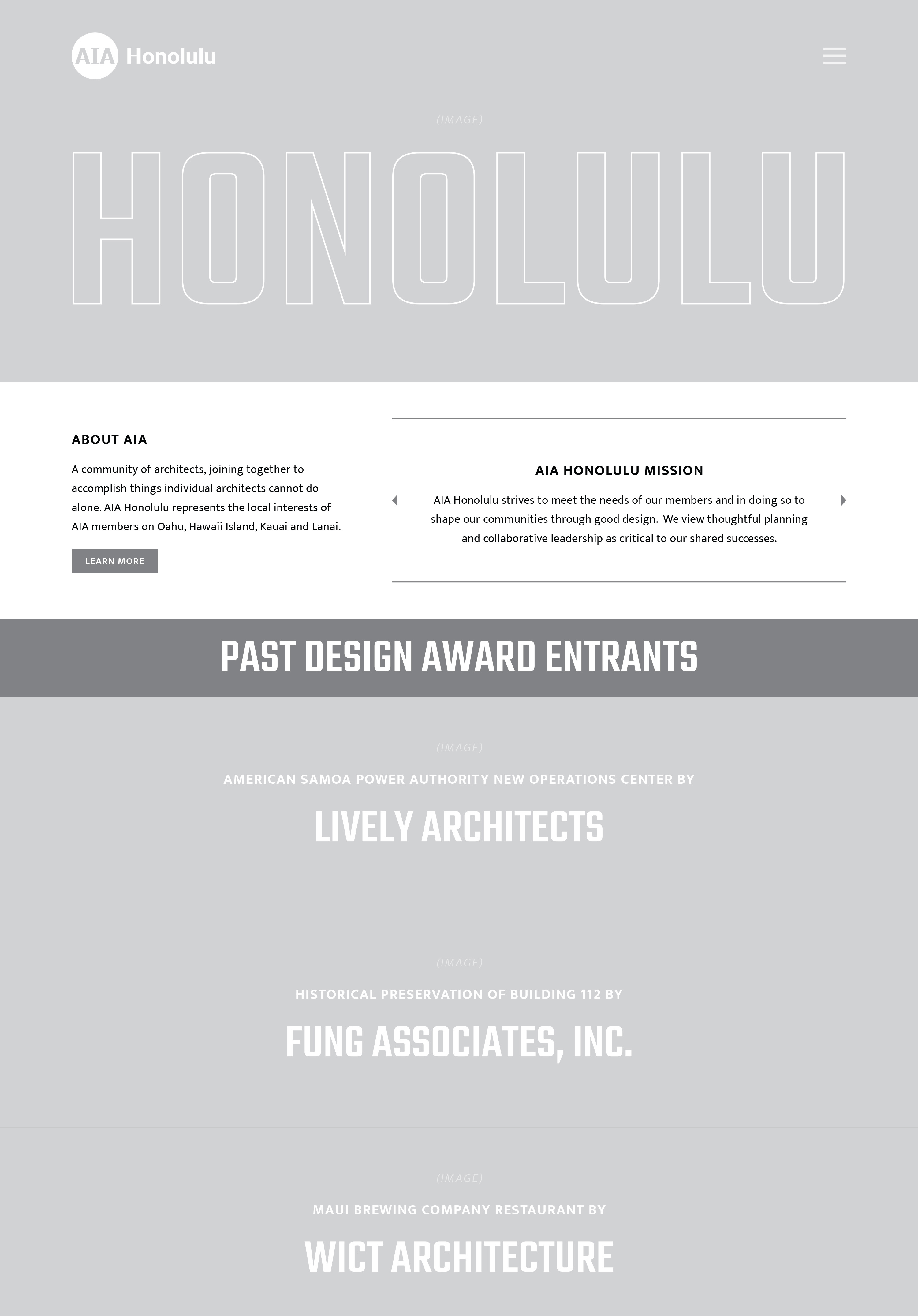 Proposed wireframe draft sketches and digital layouts.